VPS Slide
High Performance VPS Hosting Starting only @ ₹975/mo.
Get High Performance VPS Hosting Starting only @ ₹975/mo. With Dedicated IP and Resouces for your Website & Application.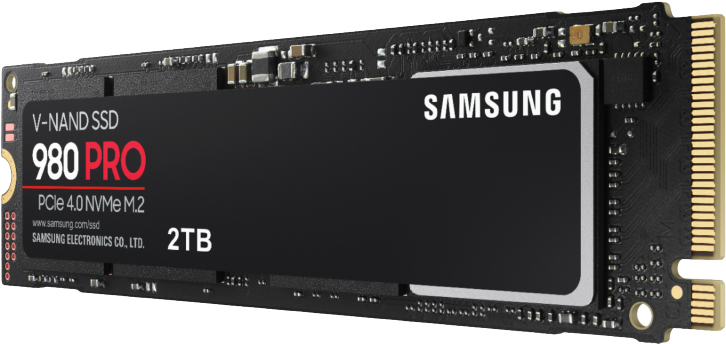 Global Availablity - 5 Regions
Germany (Europe)
Central (United States)

East (United States)
West (United States)

Singapore

High Performance VPS Hosting
High-performance computing (HPC) is the ability to process data and perform complex calculations at high speeds. For many purposes, such as streaming a live sporting event, tracking a developing storm, testing new products, or analyzing stock trends, the ability to process data in real-time is crucial. the HPC series offers high-performance compute instances with high IOPS and memory for web-scale applications.
To keep a step ahead of the competition, organizations need lightning-fast, highly reliable IT infrastructure to process, store, and analyze massive amounts of data. Run your data-intensive workloads or a higher memory footprint workload efficiently without any performance breakouts. These include applications such as high-performance web servers, high-performance computing (HPC), big data, distributed analytics, and other modern workloads.
We offer support for all matters pertaining to the consistent performance and uptime of your VPS. If you consistently require support for system administration issues, we would recommend purchasing a Managed VPS - High Performance VPS Hosting.
NVMe STORAGE
NVMe (non-volatile memory express) is a host controller interface and storage protocol created to accelerate the transfer speed of data between enterprise and client systems and solid-state drives over a computer's high-speed Peripheral Component Interconnect Express bus. The protocol is relatively new, feature-rich, and designed from the ground up for non-volatile memory media (NAND and Persistent Memory) directly connected to the CPU via the PCIe interface. NVMe is designed for high-performance non-volatile storage media such as SSDs, NVMe is well-suited for highly demanding, compute-intensive settings.
Benefits of NVMe for data storage
1. Professional use, handling tasks such as graphics editing.
2. NVMe leverages not just solid-state storage, but also today's multicore CPUs and gigabytes of memory.
3. Applications with large queue depths for storage I/O, including databases and some web operations.
4. High-performance computing. Specifically, in applications where low latency is critical.
5. NVMe storage also takes advantage of streamlined command sets to efficiently parse and manipulate data.
6. Areas that require the storage of large amounts of data, such as AI, machine learning, advanced analytics, and big data.
7. Applications that need to retrieve or store data in real-time, such as finance and e-commerce apps.
What is VPS Hosting?
VPS hosting is a type of web hosting that uses Virtual Private Servers. Although the websites are hosted on the same physical machine, VPS Hosting allows each website to be fully independent. It is like each website has its own separate machine. If you are looking for Cheap VPS Hosting, Cheapohosting is the perfect option for you we will provide you the Best VPS Hosting.
Using a technology called Virtualization, isolated virtual machines are created. VPS Hosting comes with dedicated resources and full root access but it won't cost you extra money and this is termed Virtual Private Server Hosting.
There are times when you need it all so that you grow every day a little more. If that's you, Cheapohosting gives you the best VPS Hosting at an affordable price, just as your own private server. So, Cheapohosting provides the best VPS Hosting as it's very cheap and will provide you anything and everything you need to grow your business with us.
So, VPS hosting is a type of hosting suited for people who have outgrown shared hosting. Where multiple sites reside on a single web server with shared hosting and have no guarantee of resources, and VPS allows fewer users to share allocated segments of hard drive space, memory, and processor power.
Each user on a VPS server has access to a virtual machine running its own copy of an operating system (OS). This allows customers using VPS hosting to experience similar capabilities and performance to a dedicated server for their sites.
Our VPS Hosting gives you complete control over your servers and associated applications. Our expert staff will manage (optional) your VPS, you do not have to worry about anything at all and focus on what really matters, running your business. With Cheapohosting you will get Unlimited VPS Hosting.
Our High Performance VPS Hosting Plans
All Self Managed VPS Servers Include & Support.
Full Root SSH Access
IPv4
PHP / Perl / Python
SSD Storage
Storage
rDNS / PTR Records
Django / FFMpeg / Ruby on Rails
Host Unlimited Domains
Crontab Access
JSP / Tomcat / Java / Node.js
Host Unlimited Sub-Domains
Secure Shell (SSH)
MySQL / MongoDB / MariaDB
Unlimited Email Accounts
Ruby Version Manager (RVM)
Apache / Nginx / LiteSpeed
Subversion Repository (SVN)
XCache / Varnish
Access to Raw Log Files
Ecommerce Compatible
Specifications of Storage Manufacturer
| | SSD | Gen 4 NVMe | Improvement |
| --- | --- | --- | --- |
| Sequential Read | 560 | 7,000 | 15.50x |
| Sequential Write | 530 | 5,200 | 9.81x |
| Random Read IOPs | 98,000 | 1,000,000 | 10.20x |
| Random Write IOPs | 88,000 | 850,000 | 9.66x |
Operating Systems
VPS hosting platform with maximum speed & stability When purchasing a VPS, it comes with a list of Operating Systems templates, all Linux based, which can be installed in a couple of clicks, saving you the hassle of doing it yourself.
High-Performance VPS - Built in Cooperation with:
Let Us Put Your Business On The Web!
We're on a mission to constantly innovate new ways to deliver enterprise level solutions at an affordable price. We want our customers to grow with us, as together we create powerful technology every day.
We endeavor to provide outstanding, swift and devoted hosting services which are backed by our technical experts round the clock. The speed and the expertise of our support team are legendary. They provide on boarding help, free website transfer and on-going assistance at any time. No wonder, we consistently achieve nearly 100% customer satisfaction rates.
Cheapohosting is about creating a better and safer web for everybody. Be a part of our growing long list of happy clients today. We will bring Elegant Expertise For You every time you think about our services or products and will help you fulfil all your requirements.