VPS Slide
Dedicated Servers
Starting only @ ₹5,500/mo.
Get High Performance Bare Metal Machine Starting only @ ₹5,500/m.
✓ Fully Customizable
✓ Bare Metal
✓ 99.9 % Uptime
✓ 24by7 Support
✓ Tier-4 Data Centers
What is Dedicated Server?
A server that is hosted by a company and only allows one company to lease and access it is called a Dedicated Server. It is "dedicated" to one client and is not shared with any other clients. Dedicated servers usually allow the client to choose what operating system is installed on it and what type of hardware. In some cases, as an add-on service, the hosting company will provide administration services for the client, freeing the client from having to worry about it. Cheapohosting provides the cheapest Dedicated Servers and also with the best quality.
Our dedicated server is a bare-metal physical server dedicated to a single resident. You can have preinstalled Linux / Windows / Hypervisor as per your need which you can use a whole server on a monthly payment basis. We assure you that you will get the cheapest dedicated server hosting in India from Cheapohosting.com.
We assure you expertise management of hardware/software. You can also go for Managed Dedicated Servers, where we will take care of service uptime.
Features of Dedicated Servers-
Bare metal physical server with KVM control for remote access
Root Access gets full control over Server resource and Hardware.
Powerful latest Intel® Processor, Hot Swap , Rack Mounted Server
Redundant power supply ( RPS )
Multiple Hard Disks with RAID1, RAID10.
No overhead for purchasing or maintaining server equipment.
99.9% uptime guaranteed.
24/7 Server monitoring and highly skilled tech Support with paid support subscription.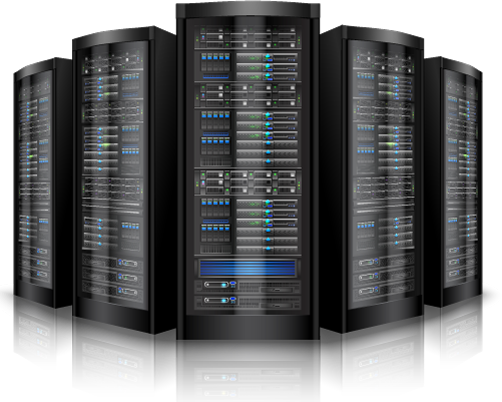 Our Dedicated Servers
Using a dedicated hosting service offers the benefits of high performance, security, email stability, and control. Get started with Cheapohosting and get a hosting plan customized as per your needs.
| INDS 1 | INDS 2 | INDS 3 |
| --- | --- | --- |
| Starting at ₹5,500/mo | Starting at ₹9,500/mo | Starting at ₹10,500/mo |
| E3-1230v3 – 3.40 GHz | E-2136 – 3.30 GHz | E5-2667v4 – 3.20 GHz |
| 4 cores / 8 threads | 6 cores / 12 threads | 8 cores / 16 threads |
| RAM: 32GB DDR3 | RAM: 64GB DDR4 | RAM: 64GB DDR4 |
| SSD: 2x480GB | SSD: 2x480GB | SSD: 2x480GB |
| 10TB / 1Gbps | 10TB / 1Gbps | 10TB / 1Gbps |
| Location INDIA | Location INDIA | Location INDIA |
| | | |
| INDS 4 | INDS 5 | INDS 6 |
| --- | --- | --- |
| Starting at ₹12,000/mo | Starting at ₹13,500/mo | Starting at ₹15,000/mo |
| Dual E5-2620v3 – 2.40 GHz | E5-2680v4 – 2.40 GHz | Dual E5-2680v4 – 2.40 GHz |
| 12 cores / 24 threads | 14 cores / 28 threads | 28 cores / 56 threads |
| RAM:128GB DDR4 | RAM: 128GB DDR4 | RAM: 256GB DDR4 |
| SSD: 2x960GB | SSD: 2x960GB | SSD: 2x960GB |
| 10TB / 1Gbps | 10TB / 1Gbps | 10TB / 1Gbps |
| Location INDIA | Location INDIA | Location INDIA |
| | | |
| INDS 7 | INDS 8 | INDS 9 |
| --- | --- | --- |
| Starting at ₹22,500/mo | Starting at ₹31,500/mo | Starting at ₹32,500/mo |
| EPYC 7282 – 2.80 GHz | Dual EPYC 7282 – 2.80 GHz | EPYC 7543 – 2.80 GHz |
| 16 cores / 32 threads | 32 cores / 64 threads | 32 cores / 64 threads |
| RAM:192GB DDR4 | RAM: 384GB DDR4 | RAM: 384GB DDR4 |
| SSD: 2×1.92TB | SSD: 2×1.92TB | SSD: 2×1.92TB |
| 10TB / 1Gbps | 10TB / 1Gbps | 10TB / 1Gbps |
| Location INDIA | Location INDIA | Location INDIA |
| | | |
| INDS 10 | INDS 11 | INDS 12 |
| --- | --- | --- |
| Starting at ₹49,500/mo | Starting at ₹41,500/mo | Starting at ₹66,500/mo |
| Dual EPYC 7543 – 2.80 GHz | EPYC 7742 – 2.30 GHz | Dual EPYC 7742 – 2.30 GHz |
| 64 cores / 128 thread | 64 cores / 128 threads | 128 cores / 256 threads |
| RAM:768GB DDR4 | RAM: 384GB DDR4 | RAM: 768GB DDR4 |
| SSD: 2×3.84TB | SSD: 2×3.84TB | SSD: 2×3.84TB |
| 10TB / 1Gbps | 10TB / 1Gbps | 10TB / 1Gbps |
| Location INDIA | Location INDIA | Location INDIA |
| | | |
Dedicated Hosting Features
Talk to a dedicated server
specialist today